Have a heart for others? Want to reach out? We need you!
As we have one week of social distancing behind us, we need connection more than ever. We still need community. Trinity is looking for people willing to 'adopt' a family/person from our family of faith and community.
At this time, we have 'adoptions' available for seniors, single parent families and medical workers.
What will that look like if you sign up to adopt? What are the expectations?
Reach out via phone, text, email or mail at least once a week. FYI - Medical workers only want notes in the mail - great for families with kids to do!
No face to face contact, please.
We will provide you with what to say, if needed.
Listen. Ask questions. Respond. Repeat.
Contact Trinity if adoptee needs resources you cannot provide. (Food, health, shelter, etc.)
We are alone TOGETHER!
Thank for being the hands and feet of Christ.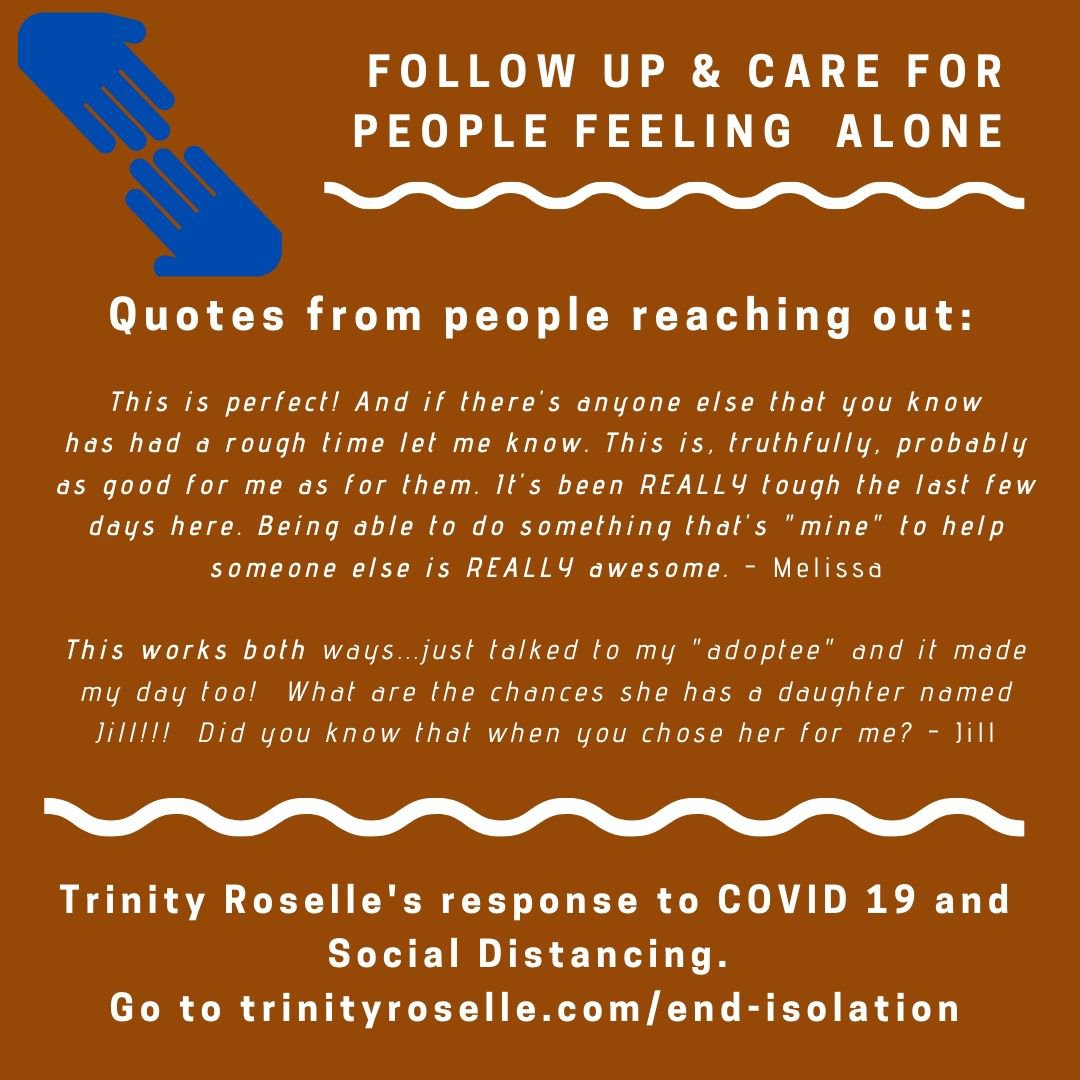 I want to adopt a person or household. Here's my information: